Most Valuable Us Coins
1933 Gold Double Eagle
440,000 Double Eagle ($20) coins, designed by sculptor, Augustus Saint-Gaudens, were minted in 1933. However, incoming president, Franklin D. Roosevelt made it illegal for US citizens to own gold. The coins were never officially issued and were all melted down, except for 2 copies that were sent to the Smithsonian Institute. However, a few of them escaped, one being bought by King Farouk of Egypt in 1944. This coin came to auction in July 2002, fetching $7,590,020.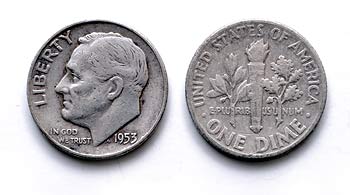 The 1895 Morgan Dollar
The proper term for this coin type, depicting Lady Liberty, is the "Liberty Head" dollar. The "Morgan Dollar" name came about from the design of the coin by George T. Morgan. The 1895 issue is known as the "King of the Morgan Dollars" due to its rarity and value, with high-quality specimens fetching in excess of $125,000 at auction. US Mint records indicate that 12,000 circulation Morgan Dollars were struck for 1895, along with 880 proofs. However, only 80 have been accounted for, all proofs. Opinion is divided amongst numismatic experts as to the fate of the remainder. A popular theory is that the coins were never minted at all, their existence the result of an accounting error, while others believe the coins were melted down.
One of the most valuable, if not the most valuable, coin is considered to be the
1933 Saint-Gaudens Gold Double Eagle1933 Saint-Gaudens Gold Double Eagle. It
actually was never officially issued. Still it appeared from 1907 until 1932. Although in 1933 there were 445,500 Double Eagle minted, none were released into circulation because of the changes made in currency laws during the Great Depression.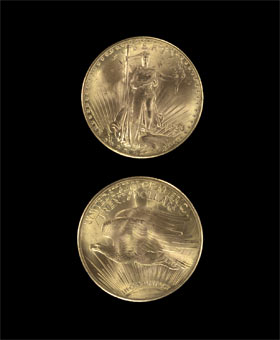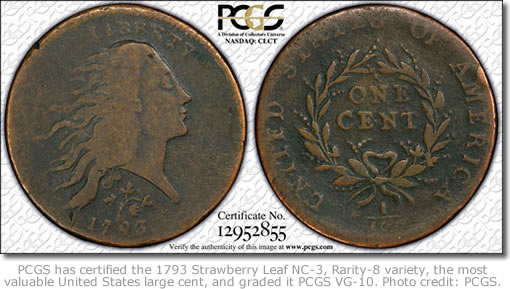 Most Valuable Us Coins