Counting Coins Worksheets
On this page are a few money worksheets that quizzes the child in counting coins. The 3 styles are count and write, count and draw a line, and count and circle the answer. If you would rather do this without paper, see the Computer Money Quizzes. I have included templates that you can use to make more coin counting worksheets. The templates are in both formats doc and xml and they include coin clipart to copy and paste.

Spreadsheet Template that can be used to make money worksheets

Money Worksheet Template


Always check print preview before printing.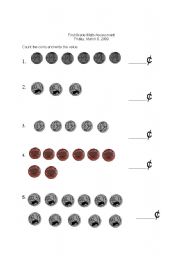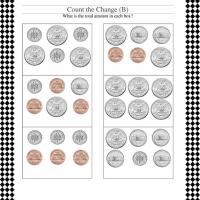 Counting Coins Worksheets